Patient Journey with EnSofia, At-A-Glance. The AI Digital Front Door Of The Future
EnSofia – Form: New patient registration web forms automatically integrated into your EHR
EnSofia – Smart Calendar: Fully automated self scheduling, or Semi automated scheduling by requesting an appointment
EnSofia – Reminder: Automated appointment confirmation & reminder
EnSofia – Pay: Let patient pay their copay even before their appointment
EnSofia – Virtual Agent: Patient request medication list and refill, or, Patient receive and request lab results
EnSofia – Survey: After visit survey, or Patient satisfaction survey
EnSofia – Pathway: Patient follow up call and survey
EnSofia – Survey: Clinical data collection After Visit summery
EnSofia – Doc's Automated Patient Education doc, video and links sent
EnSofia – Form: Self check-in digital forms
EnSofia – VV: Voice or video tele-visit even with conference for care team members
EnSofia -Campaign: Campaigns and outreach
EnSofia – Pay: Patient bill pay
EnSofia – Pathway: Next Visit scheduling and reminders Proactive follow ups
EnSofia – Pathway: Medical pathways & protocol interactive and Automated workflow
EnSofia Omnichannel
Patient Journey with EnSofia, on your own terms on their own channel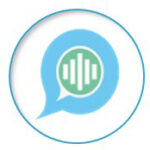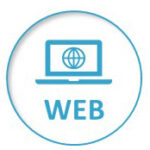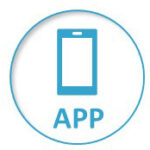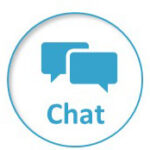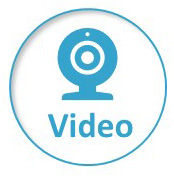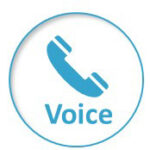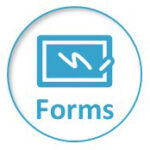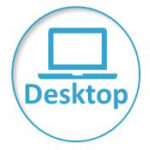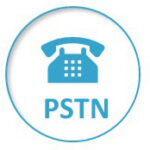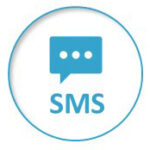 Reach your patients in their preferred method of communication
If they prefer text SMS, you got it; if email is best, that is fine; if they are tech savvy and want a mobile App here it is; secure Web chat, absolutely; if they want to meet you by video one or one or with someone away, sure have a great video conference; if they are not in this stuff and they like to use their landline phone, sure you have it; and if they want the communication in a different language, no problema;
Just as an example, appointment reminders can be sent as a (bidirectional) SMS Message, or email, or a Conversation AI phone call (outbound call) etc.
In all cases your Conversation AI is backing you up and with an escalation to your staff in your own terms, when and who and why the way you wanted
Oh, and have any and all of this anytime of the day and day of the year
You have the latest EHR sure we love it; you have old EMR, we have the solution for you
If you are one provider office or mega health system, we are ready for you
Make it easy for new patient
they can fill your "New patient Registration" package on an easy web forms with all data automatically populated into your EHR. EnSofia-Form is there for all your forms
Improve patient access and save time for your busy staff. Offer patient fully automated self scheduling, or by letting your patient request an appointment. The requested appointments appears in your clinic Dashboard where they can be dragged and dropped in the calendar. In both cases the appointment will immediately also appears in your EHR.
Let the EnSofia- Smart Calendar AI find the most suitable slot in your calendar that meets the patient request.
Capture as little or as much as you as you want about the appointment, before the patients even arrive for their visit, for example if you want the patient to state in their own way, ask them for the reason of the visit (Chief Complaints)
Appointments are perishable if they are missed you loose revenue, make sure you get your calendar optimized, send automated appointment confirmations & reminders EnSofia-Reminder
Let patient pay their copay even before their appointment, send them automated notification of their Copay amount with a link for secure payment (part of EnSofia-Pay)
You have a Check-in package, good!
it could be very long or just 4 questions, like asking if there is any change in patient medication, address, credit card, etc., use digital form EnSofia – Check-in where patients can fill it in prior to their arrival, no more clip board and crowded waiting rooms
Tele-visits are here to stay, and you know your peers found out that they can make the visit more efficient and structured. For the sick visit, for example for 10 min instead of 15 min in office visits. Get EnSofia – VV (Video & Voice) Voice or video tele-visit even with care team members (secure video conference)
Often patients misplace or have no care plan or visit summary documents, truly understood. Send care-plan, visit summary and any other documents by EnSofia-Document to your patient automatically to their preferred communication method, as appropriate
What is my lab results, I forgot my dose, when I'm supposed to take it for how long, again. Simple questions but could be so many of them and the staff are busy with more demanding tasks. Let EnSofia- Answer get the answers from the EHR and relieve your staff from such mundane tasks
After visit survey
You administered immunization to a child, temperature should not exceed 101°F, EnSofia-Survey
will connect with the parents via SMS, in-app notification or phone call and the Conversation AI will get the answers, out of range responses will be highlighted in the dashboard and an alert will be sent to you if you like. Same if you are conducting your own clinical data collection, the data will automatically be gathered for you. Likewise, after visit surveys, or Patient satisfaction survey and the like will be conducted, and aggregate data is available for your analysis
You want to improve adherence or follow up on care pathways & protocols;
It is flu season, it is time for the yearly flu shots, or you want to announce a new doctor in the practice, you want to reach all your patients, or some of them based on certain criteria, right from your dashboard, use EnSofia- Campaign for all your campaigns and outreach programs
Often patients in their busy life and cares they forget to pay their bills; they also want to wait to see what
the insurance will pay and neglect the statements you send till may be next visit. You loosing revenue you A/R is slow and costly. EnSofia-Pay
Clinical pathway, also known as, care pathway, integrated care pathway, critical pathway, or care map, are proven to improve health care outcomes. Are you using them in your practice, it is really difficult to implement, time consuming and costly, Unless you are using EnSofia-Pathway. With our Workflow engine and integration with EHR coupled with Conversation AI and the Omnichannel capabilities of our platform, we automate your selected Pathway and automatically organize all your patients' communications, scheduling, adherence, reminders, follow up, data collection and aggregation so it becomes standard of your practice. Besides improving your patient's health outcome, Ensofia Platform optimizes your slot utilization for years to come if you so prefer (yes, we can schedule for few years in advance)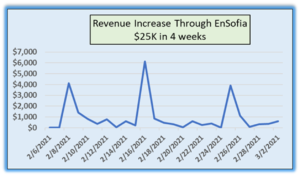 Do you have patient's outstanding balance backlog, do you know how many patients owe you and how much the total amount is.

EnSofia-Pay Proactively accelerate your revenue recovery on day one by providing your patients the convenience of online & SMS payments via their mobile device 24/7. Depending on your outstanding patients balance, you could be effortlessly recovering more than $25K a month per provider.
Increase staff efficiencies at decrease cost: EnSofia's fully automated system will save your practice time and money versus the staff calling and mailing / emailing several patient statements to secure payment. With our EHR auto-posting, you will increase efficiency & eliminate the manual posting data entry errors
Get quicker A/R, safety and convenience for patient and staff. Fully automated system, no printing, no mailing/email statement cost, auto posting, with no touch system.
One Month performance – what you get
Peaks are when SMS is sent
Patients pay 24/7
More than 40% of payment are off working hours
This does not count for another approximately $7K paid by phone as a result of the SMS's
Making the total monthly A/R increase of ~ $32K
Pricing depending on how many providers in Clinic
Minimum Set Up fees
At cost monthly service hosting, SMS, and telephone fees
What you pay -pricing
Hosted Services
Pricing depending on how many providers in the clinic
Minimum Set Up fees (EHR Integration & set up)
At cost monthly service hosting
5-9% of the recovered revenue
No per SMS fees  &  No per call charge
Optional Services
Patient calling revenue recovery service fixed pricing of 6% of Patient payments
Billing RCM service fixed pricing of 5% of Insurance payments
Set up fees waived
Oh no, Contact Centers are for big health systems!, well, with EnSofia – Agent Assist you will have your optimized Contact Center no matter how big or how small your practice is! For those that already has a full-fledged Call Center we help you to migrate into the Contact Center. And for those that already have a Contact Center we will help you to implement Conversational AI into your current infrastructure
EnSofia - Agent Assist (for Contact Centers)
But what is really a Contact Center, anyhow?

It provides integrated outreach & campaign capabilities with inbound communications (in the same product); it is not only for phone calls, it also:
Support all new communication methods, for example in addition to incoming call, it support bidirectional voice calling, SMS, Chat, Video, Web portal, email, even social media channels
And it is structured into 4 different major components:

Infrastructure phone system (PBX), we will integrate with yours no matter how small or big it is
Contact Center management software, with our architecture and open interface we integrate with most of the major ones
EnSofia – Virtual Agent Assist (VAA)
And Integrated EHR and Systems, Ensofia-Integrator supports HL7-FHIR, HL7-V2, API, and our own Robotic Process Automation (RPA), Data import/export and other technologies as well
Implementing EnSofia – Virtual Agent Assist (VAA) will give you immediate results for example

Allowing Agents to work remotely even with current infrastructure (PBX, ACD, EHR's & systems)
Abilities to integrate your EHR for the incoming call with a EHR pop-up screen
Provide immediate outreach capabilities (e.g., for COVID Vaccination) via multiple communication methods
Provide Self-Services capabilities 24/7, giving your short-handed staff a breather
OK got how it works but what that will do for me
You will provide superior services to your patients via self service 24/7. And this will be at much more reduced cost than having outsourced staff. Your staff will be working a lot more efficient, for example, some of the patients' inquiries will be handled via self-service (the Virtual Agent Assistant).You will help your agents collecting patient's information's (name, phone number zip code even reason for the call, and as much as you would like) even before the answer the call. So, when the agent is ready to handle the patient, all the information and the patient chart would be automatically opened for the agent, with all the relevant history of communications with the patient (CRM) and via EHR screen pop-up you will save the time to collect the information and identify (authenticate patient), this will allow you to handle more patients per agent, improve patient access to your service and improve all your contact center KPI's. EnSofia – Virtual Agent Assist (VAA) is the next generation IVR, utilizing Conversation AI technologies.
Moreover, now you will also have all the capabilities to run outbound campaigns and outreach programs, via bi-directional SMS, phone calling or any other communication method including using social media messaging